A little preview of what's to come this weekend! New pillowcases will be added to the shops tomorrow.
Grey & yellow, coral & grey.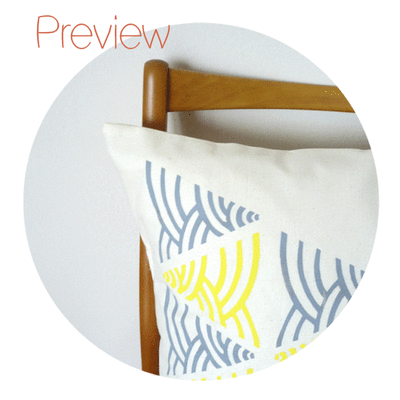 New shawl (test sample) to be continued and worked on...
This new triangle wave shaped pattern was inspired by my love for
mountains
, geometric shapes and triangles. The printmaking itself is endless in it's variations with this geometric pattern. In some angles it looks like thick hair braids when added together in lines. I'm having so much fun experimenting with it and of course there will be more of everything from scarves, totes, prints and pillowcases coming.